12 MONTH INTEREST WAIVER ON NEW CASE IH STEIGERS, MAGNUMS AND PUMAS
Upgrade Now and Waive Interest Payments Until 2023
Titan Machinery and Case IH are offering a 12 month interest waiver on all new Steiger 4WD tractors and Magnum and Puma row-crop tractors purchased and financed through CNHi Capital. Despite the shortage of new equipment, Titan Machinery does have available units on the ground that qualify. In addition, we have a significant number of qualifying tractors on order for 2022 available on a "first come, first served" basis.
Don't delay! Offer is available for a limited time and inventory is going fast. Contact your local Titan Machinery Case IH dealership or click on the links below to shop current, on-hand inventory or to send a message to request a quote & speak with one of our equipment experts.
*Ends March 31, 2022. On approved credit.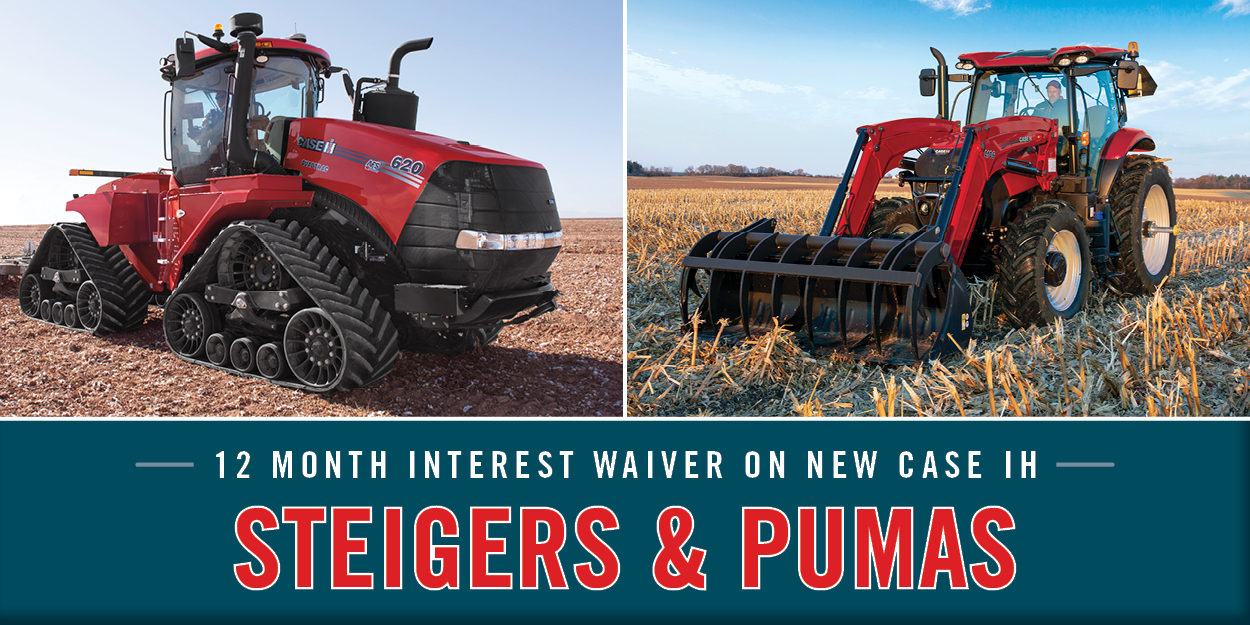 Other Promotions You Might Like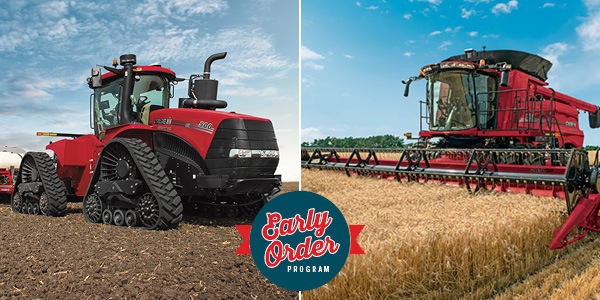 CASE IH EARLY ORDER PROGRAM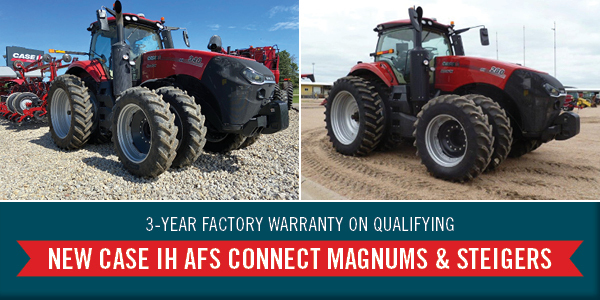 3-YEAR FACTORY WARRANTY ON QUALIFYING NEW CASE IH AFS CONNECT MAGNUMS AND STEIGERS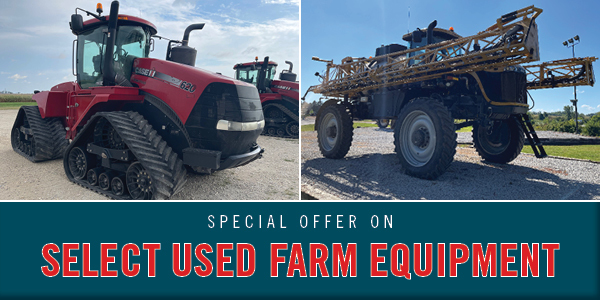 12-MONTH INTEREST WAIVER ON SELECT USED FARM EQUIPMENT