TITAN SPECIALS
Check out the latest promotions and deals happening at Titan Machinery! From construction equipment offers to farm equipment parts specials, look no further than Titan Machinery for a great deal. Click the promotion categories to navigate through our promotions and learn more about each offer.
Free Shipping on $200+ Online Parts Order
Convenient, online parts shopping - shipped right to your door!
Titan Machinery offers the convenience of online parts shopping for all CNHi parts including Case IH, Case Construction and New Holland. Until further notice, we're offering reduced shipping rates on qualifying parts. Orders totaling $200 or more ship free*. Order the brands you know from the dealer you trust - Titan Machinery, and save on shipping while stocking up on the parts and products you need for the season.
Orders $0 - $99.99 | $10 Shipping
Orders $100 - $199.99 | $15 Shipping
Orders $200+ | Free Shipping!
Shop online today by clicking one of the links below.
*Offer may end without prior notice. Offer applies to standard shipping only. Orders must be shipped to a location within the continental U.S. Some exclusions may apply due to package weight and/or size (you will be contacted if your order does not qualify). Free shipping will show $0.01 as the shipping charge due to programming. Some restrictions apply. Hazmat items may be required to be picked up at the store. Log into the parts store for more details.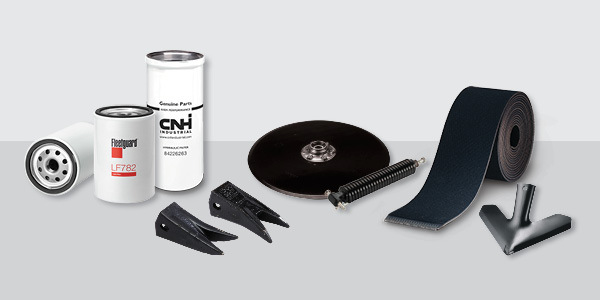 Other Promotions You Might Like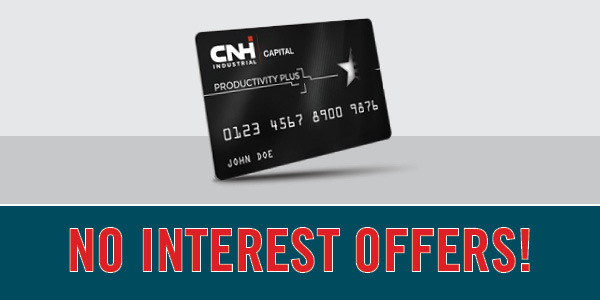 Current Productivity Plus Offers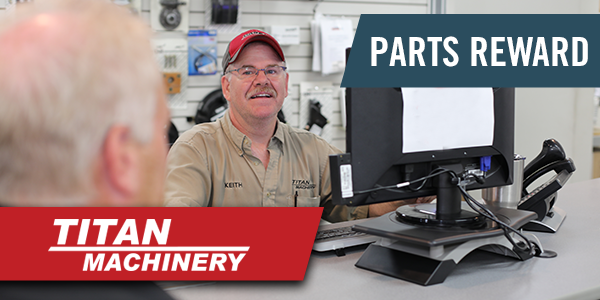 Titan Parts Rewards Card
Uptime Maintenance