3rd Annual Titan Machinery Customer Appreciation Event
November 30th - December 12th, 2020
Take advantage of our best agricultural and construction equipment parts discounts of the year
It's that time of year again - our annual customer appreciation events! We have worked with our suppliers including CNHi, WCCO, Fleetguard, Tatu, Camso and more to secure the largest pre-sell discounts of the year on parts and attachments. Plus, we've extended our event to a period of 2 weeks to give everyone time to take advantage of discounts up to 40% off regular prices and spread out the flow of customers to our dealerships. This is our way of saying thank you to our customers who have weathered great difficulties and obstacles to get the crops in the bins and the jobsite work completed.
In light of Covid-19, we will not hold a formal event at our dealerships, but it is our sincere hope we can return to a more traditional customer event next year. We continue to be vigilant at our dealerships and are following all CDC guidelines for operation. In the meantime, please take advantage of the pre-sell parts specials and offers we list below. Thanks for giving us the opportunity to serve you and we hope everyone has a safe and healthy end of the year!
Snap-on Toolbox Giveaway
Win a 4-piece Snap-on genuine toolbox set from Titan Machinery! Customers with a closed parts, service, or rental ticket in 2020 are all automatically entered into this awesome giveaway. You can earn ADDITIONAL entries for each additional closed parts, service, or rental ticket over $750 between now and December 12th. Drawing will be held at the end of our Customer Appreciation Events.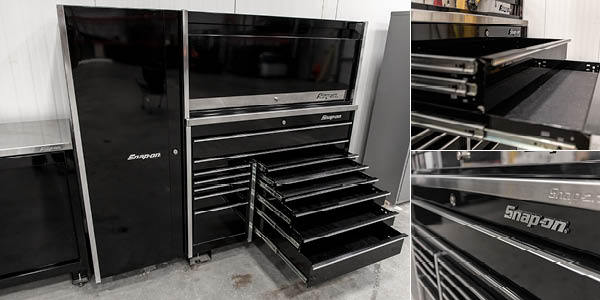 All specials are good at all Titan locations that carry that line or item during the 2 week Titan Machinery Customer Appreciation Parts Sales Event. Contact your local Titan Machinery dealership for complete details or use our convenient online parts request form to make an inquiry.