ORDER NOW TO MAKE SURE YOU HAVE THE EQUIPMENT YOU NEED FOR NEXT SEASON AT THE BEST PRICES OF THE YEAR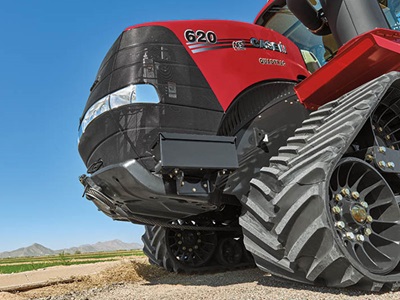 Starting April 1st, 2021 Titan Machinery customers can take advantage of the Case IH Early Order Program to secure the best prices of the year and lock-up a valuable production slot for new Model Year (MY) 2021 and 2022 farm equipment. Remaining MY2021 and MY2022 production slots for the entire Case IH product line for late-year 2021 delivery are going fast.
Supply of new equipment is tight. Now is the time to act to ensure that you can take delivery of the new Case IH tractor, combine, SP sprayer, planter or other equipment before year-end and capture valuable equipment depreciation tax deductions for this tax year. Once 2021 factory production slots are filled, the next scramble will be getting new equipment before spring planting.
Don't delay and miss out – Case IH and Titan Machinery are offering the best promotions for all classes of equipment for customers that act now. Offers and availability will only shrink as we get farther into the year. Customers who act early will not only get the best production spots, but also the best discounts and incentives.
Contact your local Titan Machinery Case IH dealer today to find out how much you can save on the purchase of new Case IH equipment from Titan Machinery. You may also fill out the contact form below or click the button to research Case IH new equipment specifications.