0% FINANCING FOR 48 MONTHS ON NEW NH BALERS AND MOWCOS
Plus up to 50% Off 3yr Full Factory Warranty on Balers and Other Retail Incentives
Get ready for the baling season with a great deal on a new New Holland baler or mower-conditioner from Titan Machinery. Now through June 30th, 2022 qualified buyers can lock-in 0% financing for 48 months. Titan has a large inventory of in-stock New Holland balers and mower-conditioners so you can be sure you'll have the hay equipment you need when you start your first cutting.

In addition to no-interest financing, most new New Holland balers are eligible for a 3-year full machine factory warranty with unlimited hours/bales at up 50% off the regular price. Additional retail incentives are available on new New Holland balers, mowcos and other hay and forage products.
Don't delay – the hay season is almost here. Finance program and extended warranty offers end 6/30/2022.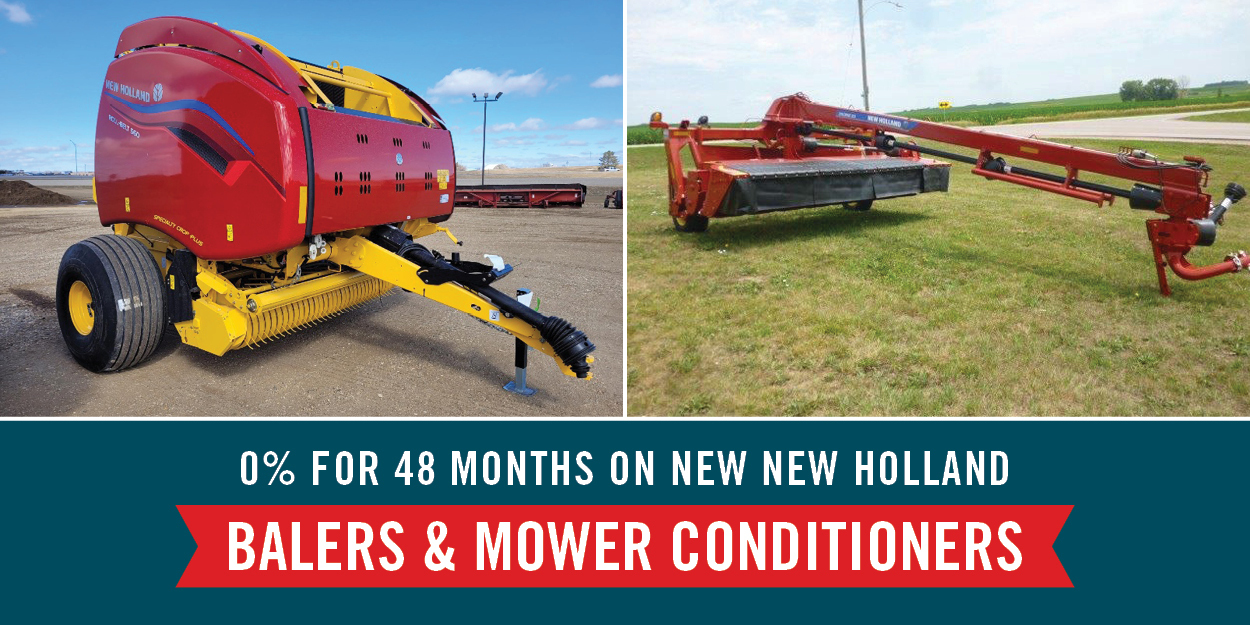 Other Promotions You Might Like