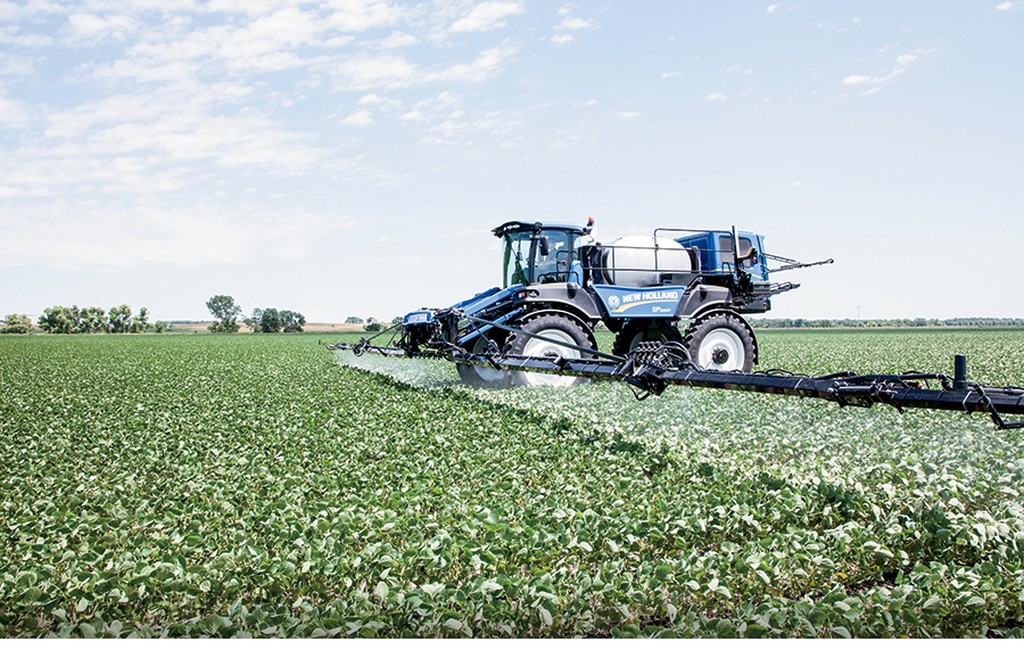 Overview
IntelliSpray: The Next generation of Advanced Spray Technology
• The IntelliSpray™ Nozzle Control System is designed to provide product rate and nozzle control via an ISOBUS Universal Terminal (UT).
• Adding the IntelliSpray control system to an existing ISOBUS product control system will allow a machine operator to monitor and control product application rate and pressure independently directly from the UT without additional displays, controllers, or consoles.
• IntelliSpray operates through the sprayer's rate controller and supports either the Intelliview IV or Raven Viper 4+ displays.
• Individual nozzle control available as a unlock for Raven Viper 4+ only.
• Combo Dry Sprayers includes 2 sensors with MultApplier option.
How Does IntelliSpray Work?
• Pulse Width Modulation solenoids on each nozzle §Solenoids open and close at different rates to maintain application rate.
• Typical open and close rate would be 10 times every second.
• Duration of time that they are opened or closed varies the rates.
• Droplet size
• Requirements are listed on the chemical label.
• Droplet size is the main criteria you use to choose your spray tips.
• Droplet size stays consistent by maintaining a constant spray pressure.
• If travelling at 8 mph or 18 mph pressure remains consistent.
• Less drift as compared to conventional spray systems.
• More convenience for nozzle selection and speeds.