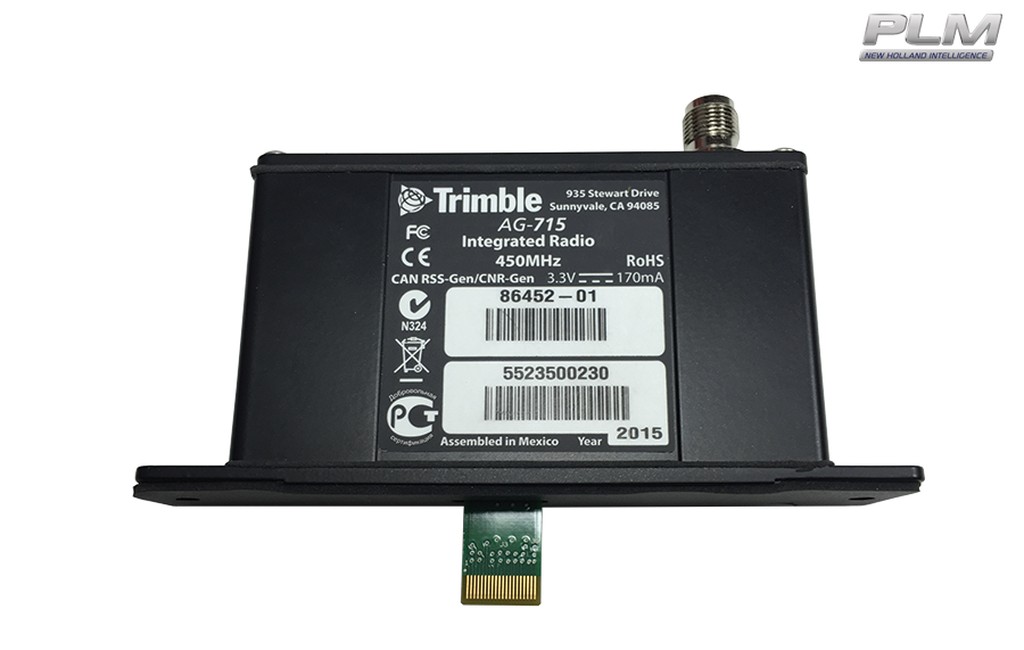 Overview
AG 715 RADIO
The integrated RTK radio, the AG715 Radio is designed for use with the NH 372 receiver and built for the agricultural environment.
The AG 715 radio easily mounts under the NH 372 receiver housing. It is fully sealed against dust and rain.
Autopilot™, Autosense™, CenterPoint™, EZ-Guide®, EZ-Steer®, EZ-Remote™, EZ-Pilot™ , Field-IQ™, OnPath®, TrueTracker™, TrueGuide™,T2® and T3™ are trademarks of Trimble® Navigation Limited registered in the United States Patent and Trademark Office and other countries.